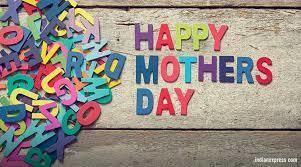 Nugget 5-8-2020
Christina Merchant
Friday, May 08, 2020
Happy Mother's Day to all the fantastic ladies that take care of us! Your love and support is honored this weekend and we hope you'll feel cherished and appreciated!
Here is this week's Nugget: https://www.smore.com/bzaug. There's some great resources included...check it out!
We have just 3 weeks left in this school year. We are proud of our Prospectors and their hard work, especially while we are apart during Learn at Home. Keep it up, kiddos!